You will find contact persons at the Jobcenter and the employment agencies who are able to help you with living and working in Germany. We can support you with ...
Ensuring your subsistence. Monthly financial support is also available to you, which is known as citizen's benefit (Bürgergeld).
Applying for child benefit.
Getting your career started in Germany. For this purpose, we can give you free advice on questions regarding training, work and further education, and can arrange suitable job and support offerings for you
Financial security with citizen's benefit (Bürgergeld)
To receive citizen's benefit, you must provide the following:
a residence permit or
a provisional residence permit (known as a "Fiktionsbescheinigung", or a substitute certificate issued by the Foreign Residents' Registration Office, as long as it was issued by 31st May 2022)
You are also required to fulfil other requirements to receive citizen's benefit. You can find out what these are in the "Brief information on citizen's benefit", which you can download in English, Ukrainian and Russian on the following page: Information material to download
Fill out application
You are required to apply for citizen's benefit at the Jobcenter. The forms that you require for this are only available in German. However, information to help you fill in the forms is also available in English, Ukrainian and Russian. You can download this information on the following page: Information material to download
In the application itself, you provide basic information, for example, on whether you live alone or have children to care for. Depending on how you live, you may have to provide information on additional forms which are referred to as enclosures. These are linked to the application. Please submit them in the Jobcenter together with your application. We can only process your application if all documents are complete.
Download application for citizen's benefit
Further information on how to make an application is available on our webpage citizen's benefit: Application and notice. This page is only available in German.
Sending documents to the Jobcenter
Send the completed and signed application to your responsible Jobcenter. You can do this by E-Mail or by post.
Once your application has been verified, you will receive a written reply from the Jobcenter by post.
Wichtig:To ensure that you receive the documents in the post, make sure that your surname is on your letterbox at your home address. If you live with family, friends or acquaintances, your name should also be attached to the letterbox. If this is not possible, please tell us the name of the family that you are staying with.
Apply online
You can use our service to send your application and any other documents directly to your Jobcenter:
Send by post
You can find the address via the Jobcenter search option. To do this, enter the postcode for your place of residence in the search field:
Applying for child benefit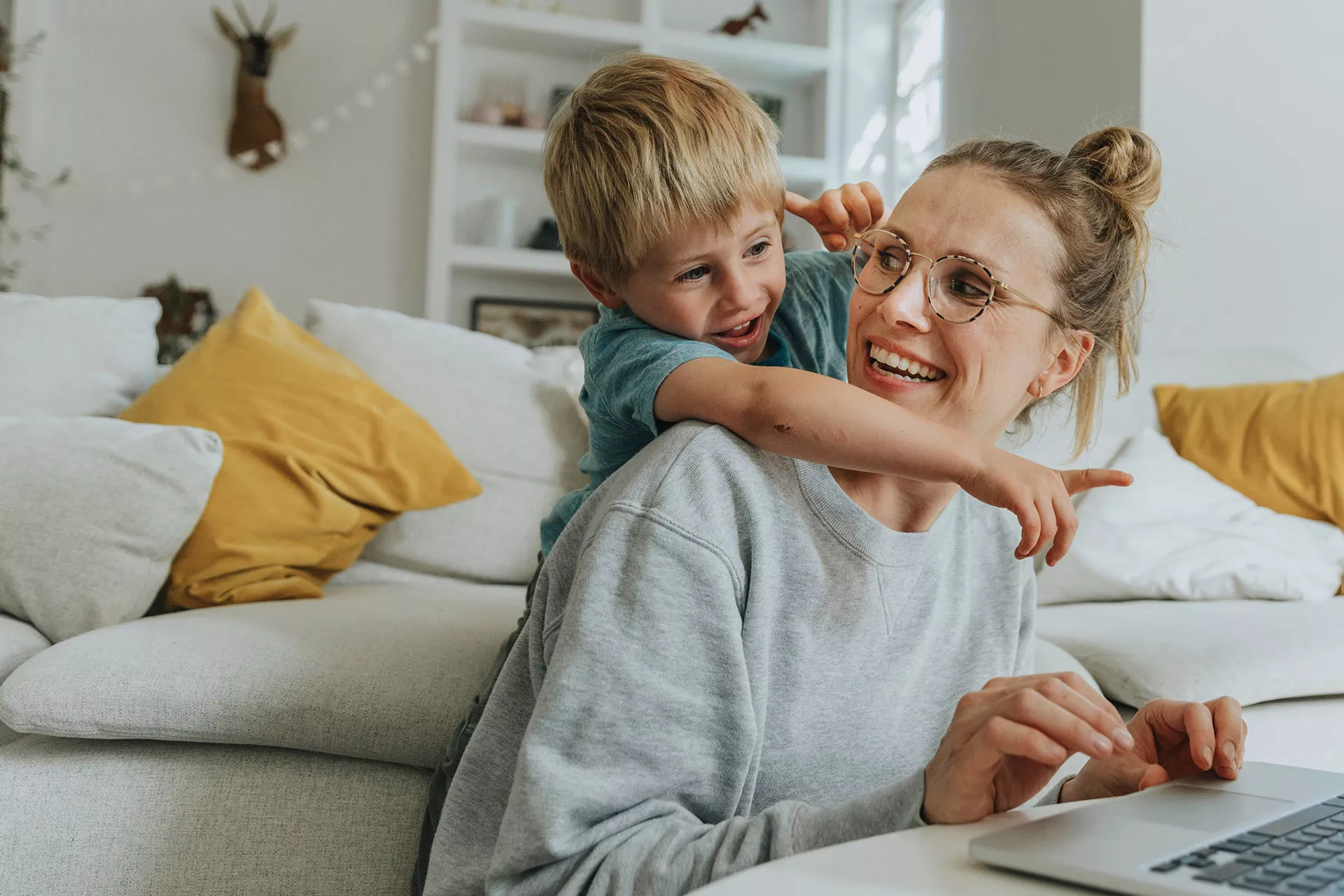 Child benefit is available in Germany for children who have fled Ukraine. Child benefit is financial support to ensure that children are provided for. The key important information on this benefit is available on our page Child benefit for refugees from Ukraine.